Hi there! Steve Kwan here, from BJJ Mental Models. I have a question for you…
Do you actually have a Jiu-Jitsu gameplan? Or are you just winging it?
Be honest now! 😅
If you're like most people, you've probably never thought about your Jiu-Jitsu gameplan.
Sure, you've got a few favorite techniques...but you've probably never made a conscious effort to build a BJJ strategy. And that's probably reflected in your results.
You need a strategy based on systems and mental models that are proven to work. And that's where The Gameplanning Series comes in.
The Gameplanning Series is THE FASTEST way to build a Jiu-Jitsu gameplan that gets you REAL RESULTS.
With The Gameplanning Series, you'll learn to:
Clarify your goals.
A victorious gameplan means being completely honest with yourself about your goals. Gameplanning Series lesson #1 guides you through the process of clarifying your goals, which will become the foundation of your gameplan going forward.
Make the most of your natural attributes.
The Gameplanning Series acknowledges that we all come into the game with different attributes. Lesson #2 identifies your key attributes and uses them as the basis for our strategy.
Build strategies that funnel to victory.
Funneling is a core concept for gameplanning. It's all about forcing your opponent to play the game where you are strongest and they are weakest.
Fine-tune your gameplan for performance.
No gameplan is set in stone. Learn when and how to tune and optimize your gameplan over time.
Adapt when things don't go according to plan.
As the old saying goes, no plan survives first contact with the enemy. In the fifth lesson, learn how to adapt your gameplan on the fly when it's not working as expected.
Integrate new techniques.
The best in the world are always looking to innovate and expand. Learn how to adopt best practices and novel tactics into your grappling arsenal.
Prune out what's not working.
Great gameplanners know when it's time to abandon what's not working anymore. In the final lesson, learn how to identify and prune techniques that have outlived their usefulness.
I'm Steve Kwan. I'm a technology leader, process strategist, and advisor with 20 years of experience leading teams, building products, and growing companies. I've worked with companies of all sizes and stages: from tiny to Fortune 500, from startup to IPO.
I'm also a black belt in Brazilian Jiu-Jitsu, and I'm the founder of BJJ Mental Models: one of the world's top Jiu-Jitsu podcasts and educational resources.
I'm happy to introduce BJJ Mental Models Premium: our single best offering for rapid BJJ skill acquisition and development.
Join now, and you'll get:
The Gameplanning Series is just one of many perks to joining BJJ Mental Models Premium. You'll also get: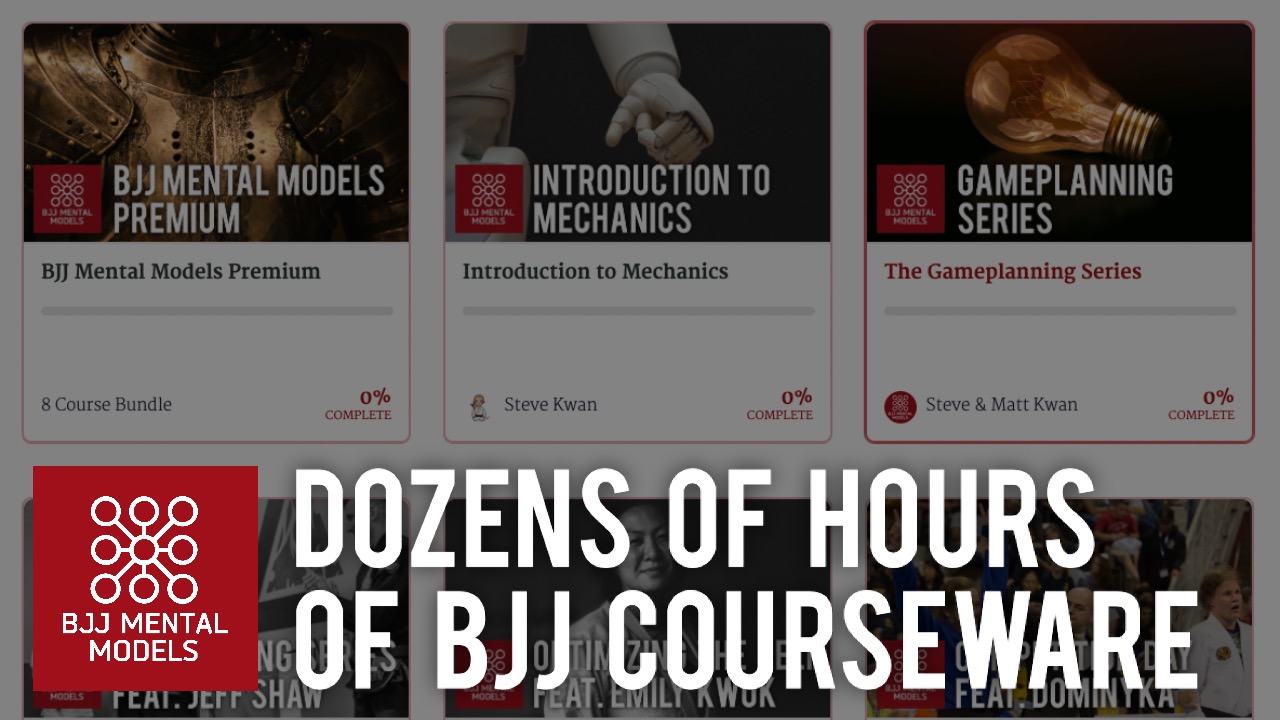 The entire BJJ Mental Models library.
An always-expanding library of Jiu-Jitsu lectures and explanations, from the producers of BJJ Mental Models and world-class black belts from around the world.
Includes long-form audio courses and discussions on gameplanning, peak performance, competition prep, and more.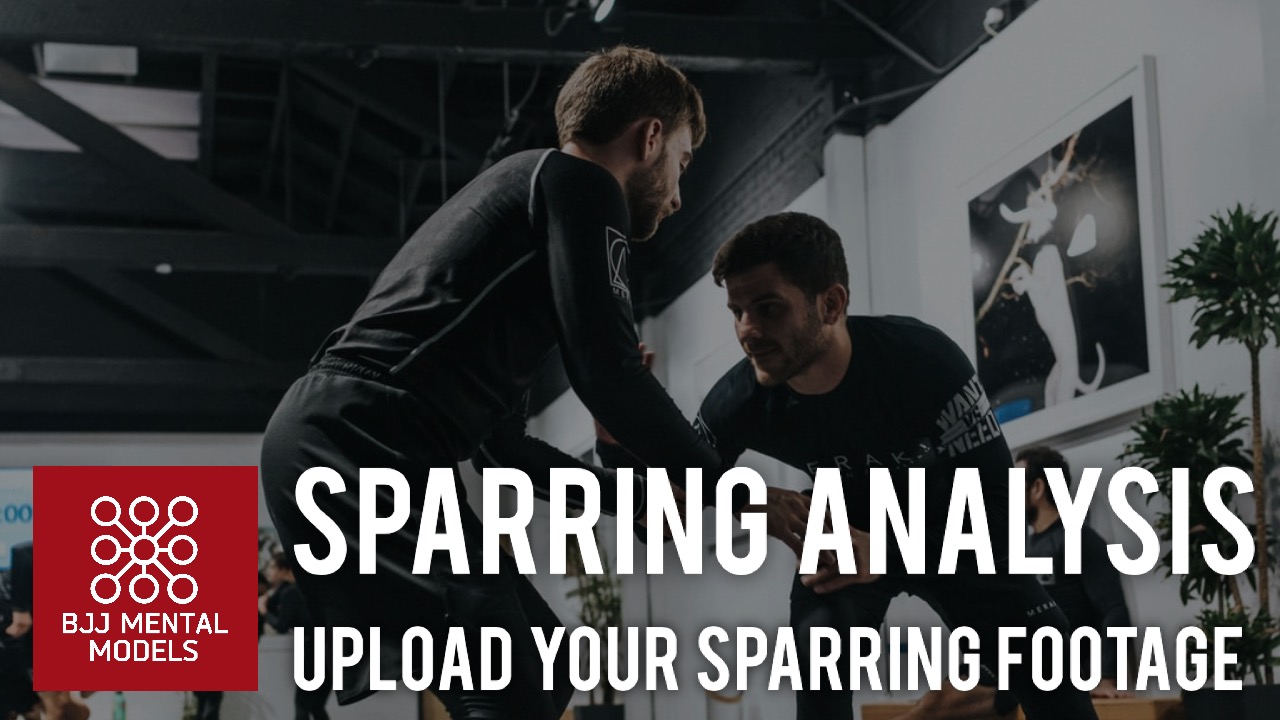 Unlimited virtual private lessons.
Through our partnership with Tekneek, you can upload your rolling and competition videos for our review. We'll review as much footage as you send us!
BJJ Mental Models Premium offers unlimited monthly black belt coaching, and it's about 10x cheaper than a single private lesson.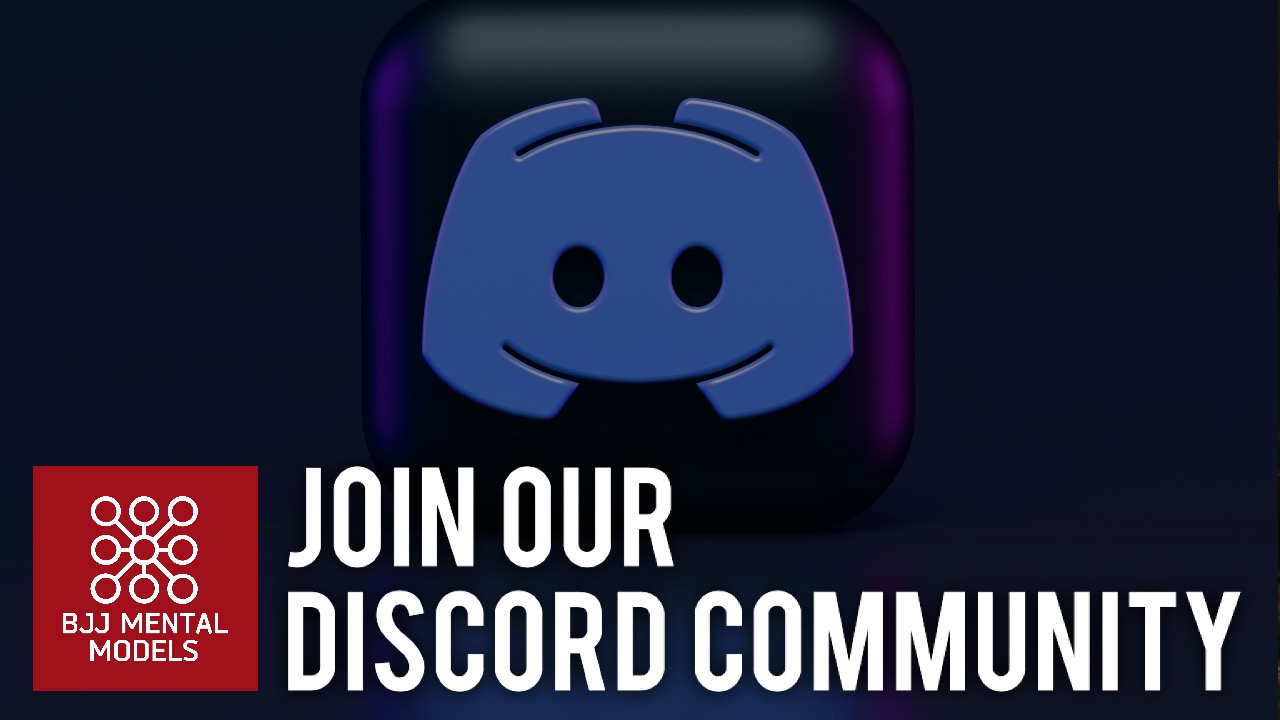 An exclusive community that wants you to succeed.
The BJJ Mental Models Discord community is, hands down, the best and most productive online Jiu-Jitsu community you'll ever join. 34 world-renowned black belts and counting!
Exclusive access for BJJ Mental Models Premium subscribers.
7-day free trial.
Cancel anytime.
Only $20/mo.
Need help?
Whether you have questions about a course or the content, we're here to help.