Hi there! Steve Kwan here, from BJJ Mental Models. I have a question for you…
Does learning BJJ make your brain feel like this? 👉 🤯
Because when I started Jiu-Jitsu, it sure did for me!
For most of us, learning Jiu-Jitsu means being bombarded with techniques and details, then forgetting 99% of what we were taught. That's not a productive way to learn…and that's where mental models can help us.
If you're familiar with BJJ Mental Models, then you already know how our framework helps clarify the landscape of Jiu-Jitsu. But if you're new to our system, then our Intro to Mechanics series is the best place to start!
This course is THE FASTEST way to get familiar with BJJ Mental Models.
Our Intro to Mechanics series is a brief audio course that quickly gets you up to speed on key mental models for Jiu-Jitsu. It's composed of nine brief episodes that you can quickly come back to as a reference. And, of course, if you're looking for a deeper dive, that's what our podcast is for!
In the Intro to Mechanics course, you'll learn how to:
Use alignment to supercharge your Jiu-Jitsu.
We open the series by explaining Rob Biernacki's theory of alignment, which is, as far as well can tell, the best and simplest modern framework for Jiu-Jitsu.
Fight using all the parts of your body.
We'll classify the anatomic weapons at your disposal in such a way that you can quickly and easily improve the effectiveness of any technique or position.
Identify and deflect incoming guard passes.
Once you understand force vectors and leading edges, you can quickly redirect guard pass attempts and greatly improve your chances of success from the bottom.
Create an unbreakable defensive shell.
We'll explain kinetic chains and the elbow-knee connection, two extremely powerful mental models for creating an impassable guard.
Close the distance and fight on the inside.
You'll learn mental models such as inside channel control and head position, which let you get past your opponent's defenses and "fight in a phone booth."
Maximize damage.
We'll teach you how minimizing surface area and prioritizing critical control points creates laser precision.
The Intro to Mechanics course is included as part of your BJJ Mental Models Premium subscription – as low as $20USD/mo, and you can cancel anytime. There's no risk to trying it out: we'll give you a 7-day free trial, and a 30-day money-back guarantee.
I'm Steve Kwan. I'm a technology leader, process strategist, and advisor with 20 years of experience leading teams, building products, and growing companies. I've worked with companies of all sizes and stages: from tiny to Fortune 500, from startup to IPO.
I'm also a black belt in Brazilian Jiu-Jitsu, and I'm the founder of BJJ Mental Models: one of the world's top Jiu-Jitsu podcasts and educational resources.
I'm happy to introduce BJJ Mental Models Premium: our single best offering for rapid BJJ skill acquisition and development.
Intro to Mechanics is just one of many perks to joining BJJ Mental Models Premium. You'll also get: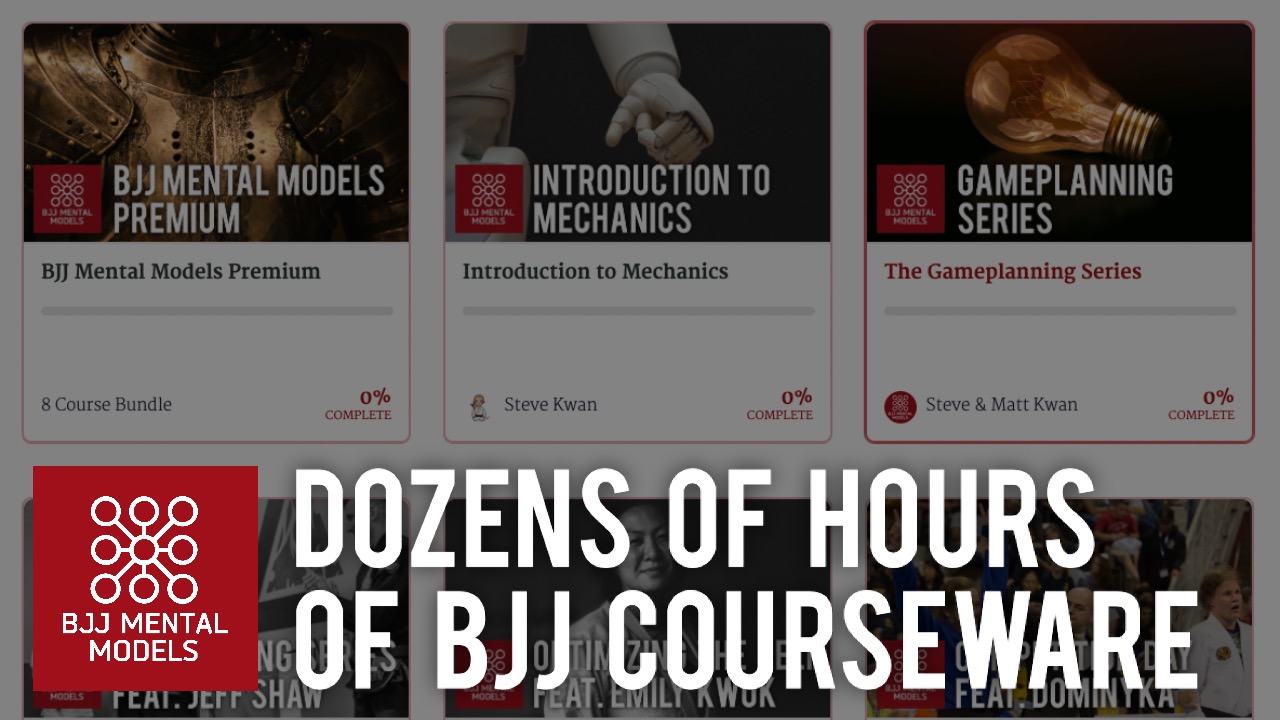 The entire BJJ Mental Models library.
An always-expanding library of Jiu-Jitsu lectures and explanations, from the producers of BJJ Mental Models and world-class black belts from around the world.
Includes long-form audio courses and discussions on gameplanning, peak performance, competition prep, and more.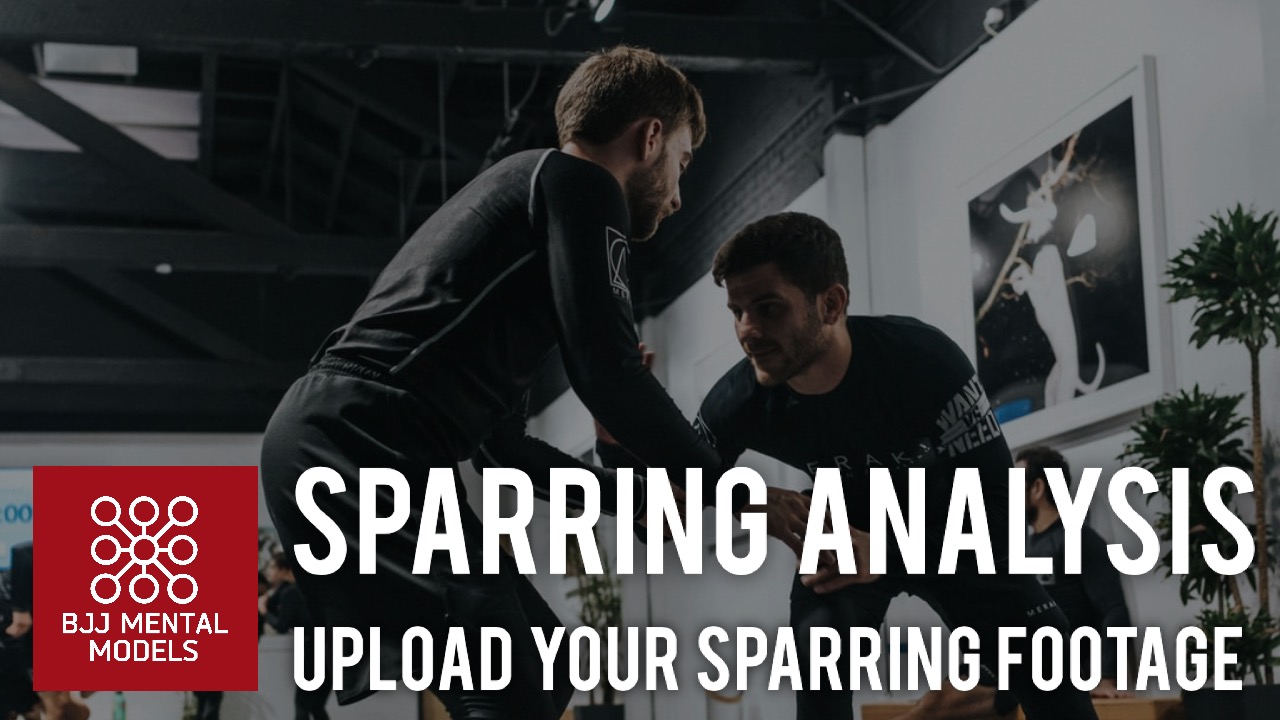 Unlimited virtual private lessons.
Through our partnership with Tekneek, you can upload your rolling and competition videos for our review. We'll review as much footage as you send us!
BJJ Mental Models Premium offers unlimited monthly black belt coaching, and it's about 10x cheaper than a single private lesson.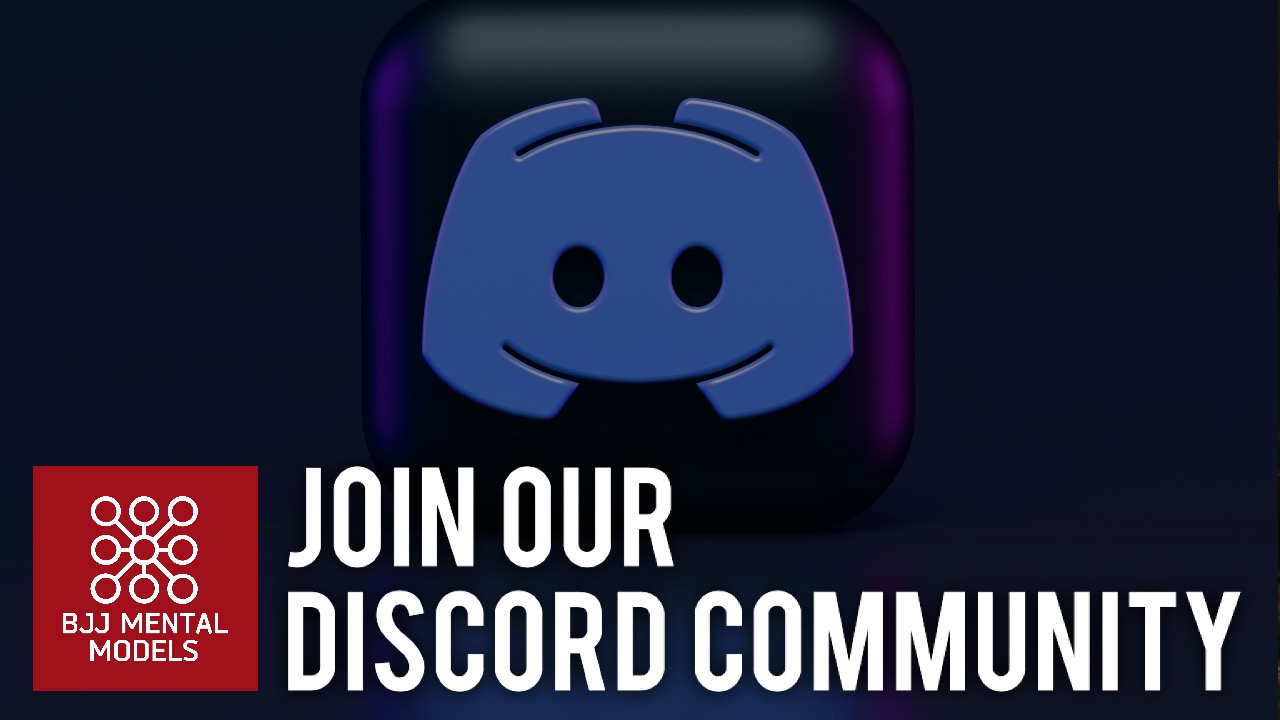 An exclusive community that wants you to succeed.
The BJJ Mental Models Discord community is, hands down, the best and most productive online Jiu-Jitsu community you'll ever join. 34 world-renowned black belts and counting!
Exclusive access for BJJ Mental Models Premium subscribers.
7-day free trial.
Cancel anytime.
Only $20/mo.
Need help?
Whether you have questions about a course or the content, we're here to help.