Hi there! Steve Kwan here, from BJJ Mental Models. I'm excited to announce our new instructional series: Optimizing the Self, feat. Emily Kwok!
Learn peak performance strategies from a true Jiu-Jitsu pioneer.
Emily is a 3x BJJ world champion, internationally sought-after instructor, and one of the true pioneers of the sport. In this series of conversations, Emily shares her strategies for achieving peak performance and optimizing the self, which she has refined alongside black belt luminaries Marcelo Garcia and Josh Waitzkin.
Develop the peak performance mindset proven to win world championships.
In this series of lessons with Emily, you'll develop critical new skills you can deploy immediately:
Learn how to learn.
Understand how priming your mind, managing your ego, and using feedback can save you hours of mat time by helping you learn more from each session.
Discover the process of mastery.
Take the guesswork out of personal growth. Emily will show you how to apply systematic mental models that break through to new levels of personal performance.
Turn loss into an investment.
Learn how to develop the resilience needed so that you can always extract the lessons from defeat and build momentum, rather than lose it.
Stay the course.
Success is all about the quality of your sessions and the time you get to spend on the mat - build the habits and mindsets needed to avoid plateaus.
Develop presence.
Adopt a mindfulness practice that eliminates distractions and creates focus when competing.
Introducing your coaches: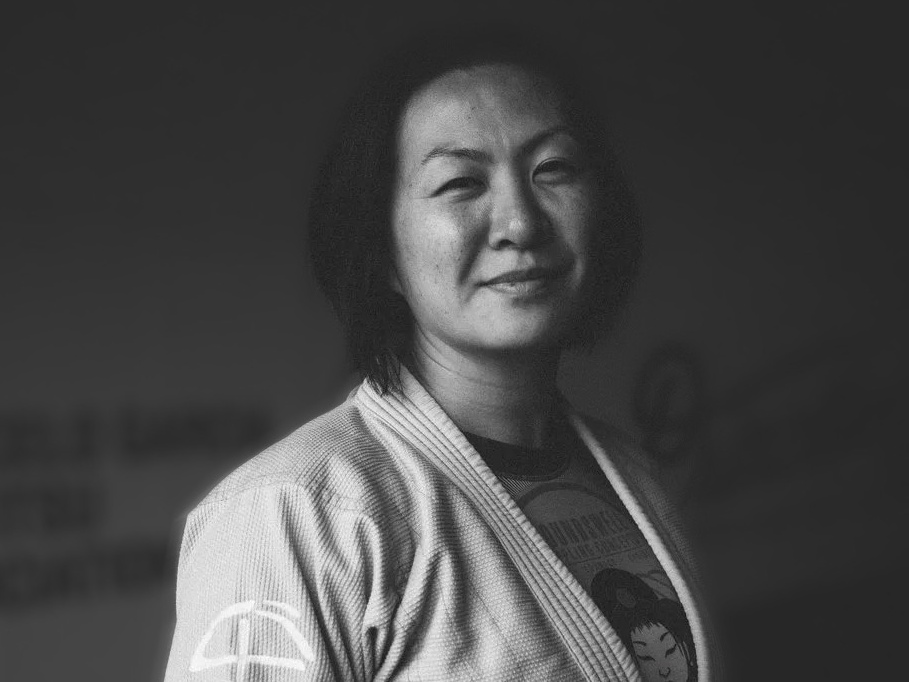 Emily Kwok
Emily Kwok is a multiple time IBJJF World Champion, MMA veteran, co-owner and co-head instructor of Princeton Brazilian Jiu-Jitsu, co-founder of Groundswell Grappling Concepts, featured instructor on the classic, "How to Defeat the Bigger, Stronger Opponent" series with Stephan Kesting, peak performance consultant and freelance writer.
Emily is widely regarded as an early pioneer of the BJJ scene in North America, being one of the first females to rise to prominence as the sport expanded around the world.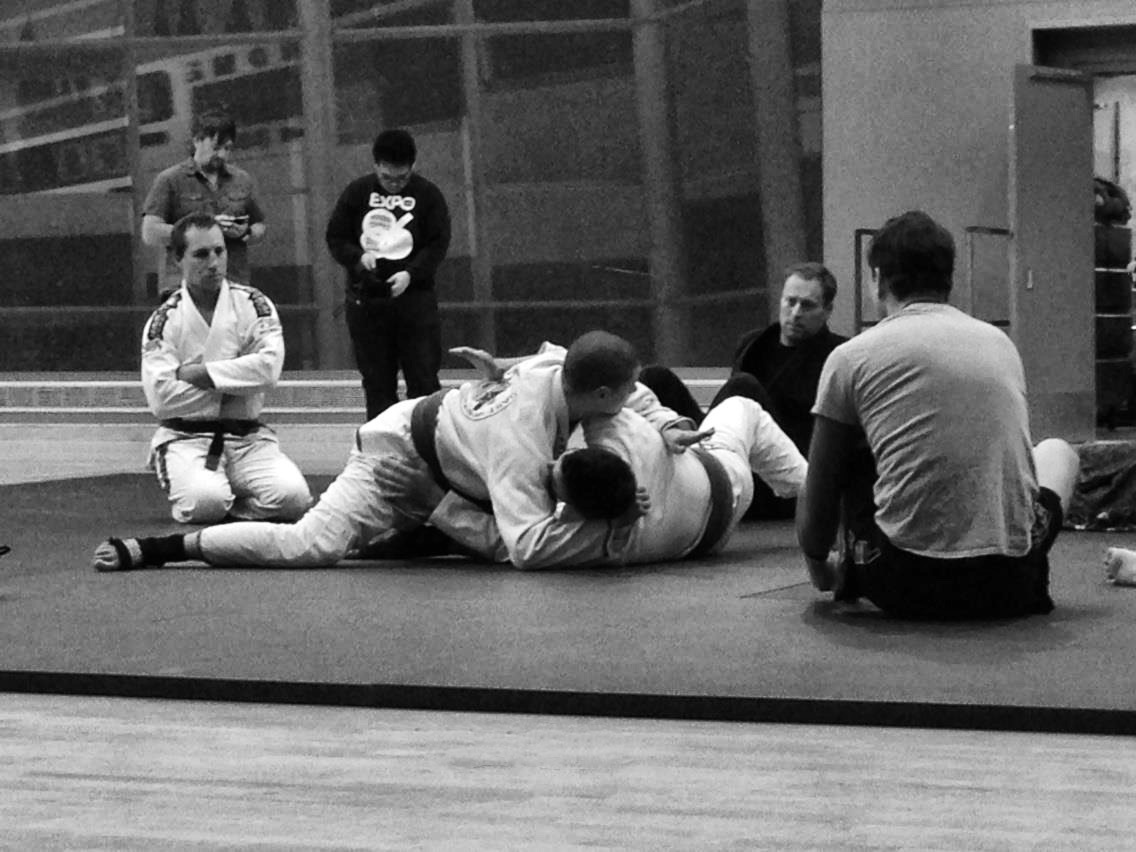 Steve Kwan
Steve is a technology leader, process strategist, and advisor with 20 years of experience leading teams, building products, and growing companies. He's worked with companies of all sizes and stages: from tiny to Fortune 500, from startup to IPO.
Steve is also a black belt in Brazilian Jiu-Jitsu, and the founder of BJJ Mental Models: one of the world's top Jiu-Jitsu podcasts and educational resources.
Join now, and you'll get:
Optimizing the Self is just one of many perks to joining BJJ Mental Models Premium. You'll also get: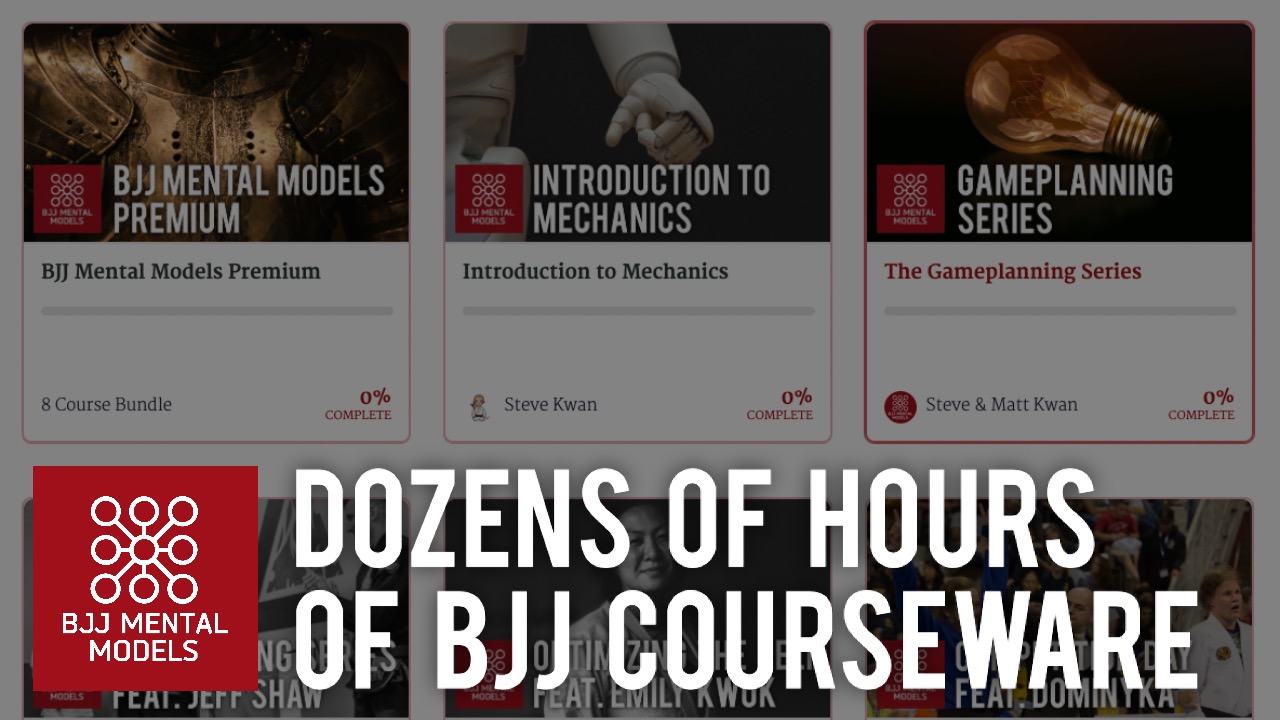 The entire BJJ Mental Models library.
An always-expanding library of Jiu-Jitsu lectures and explanations, from the producers of BJJ Mental Models and world-class black belts from around the world.
Includes long-form audio courses and discussions on gameplanning, peak performance, competition prep, and more.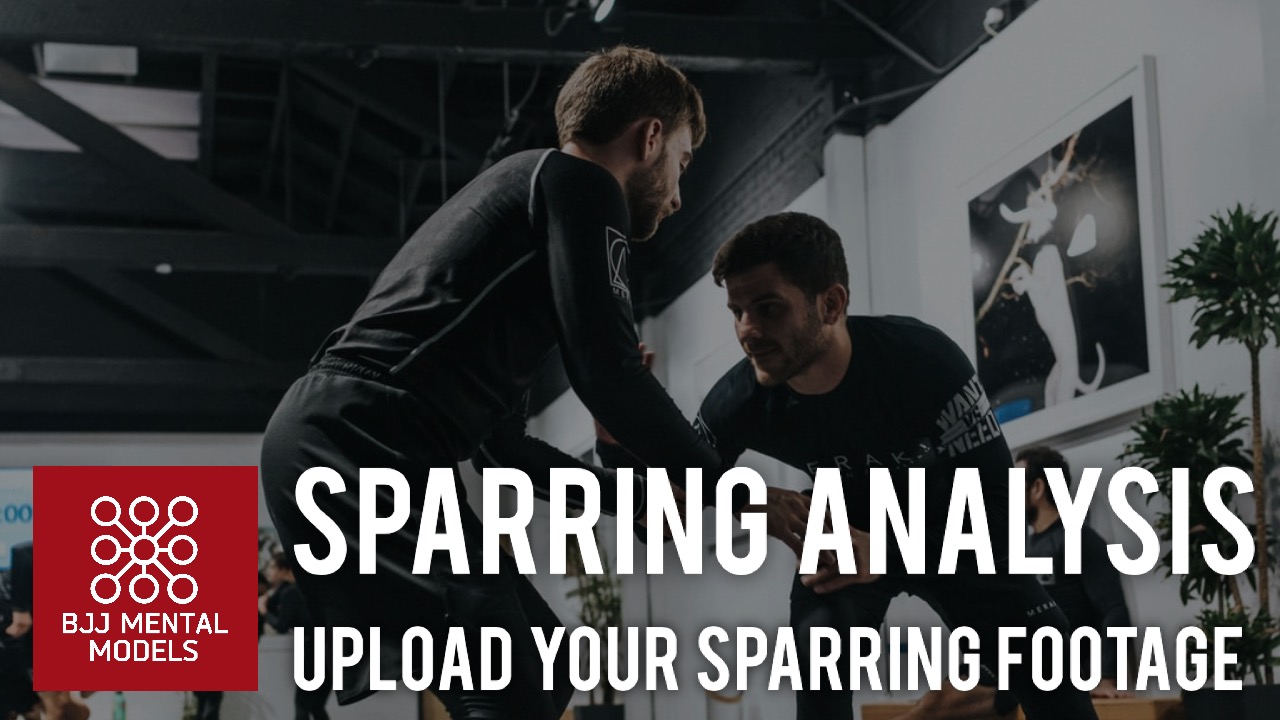 Unlimited virtual private lessons.
Through our partnership with Tekneek, you can upload your rolling and competition videos for our review. We'll review as much footage as you send us!
BJJ Mental Models Premium offers unlimited monthly black belt coaching, and it's about 10x cheaper than a single private lesson.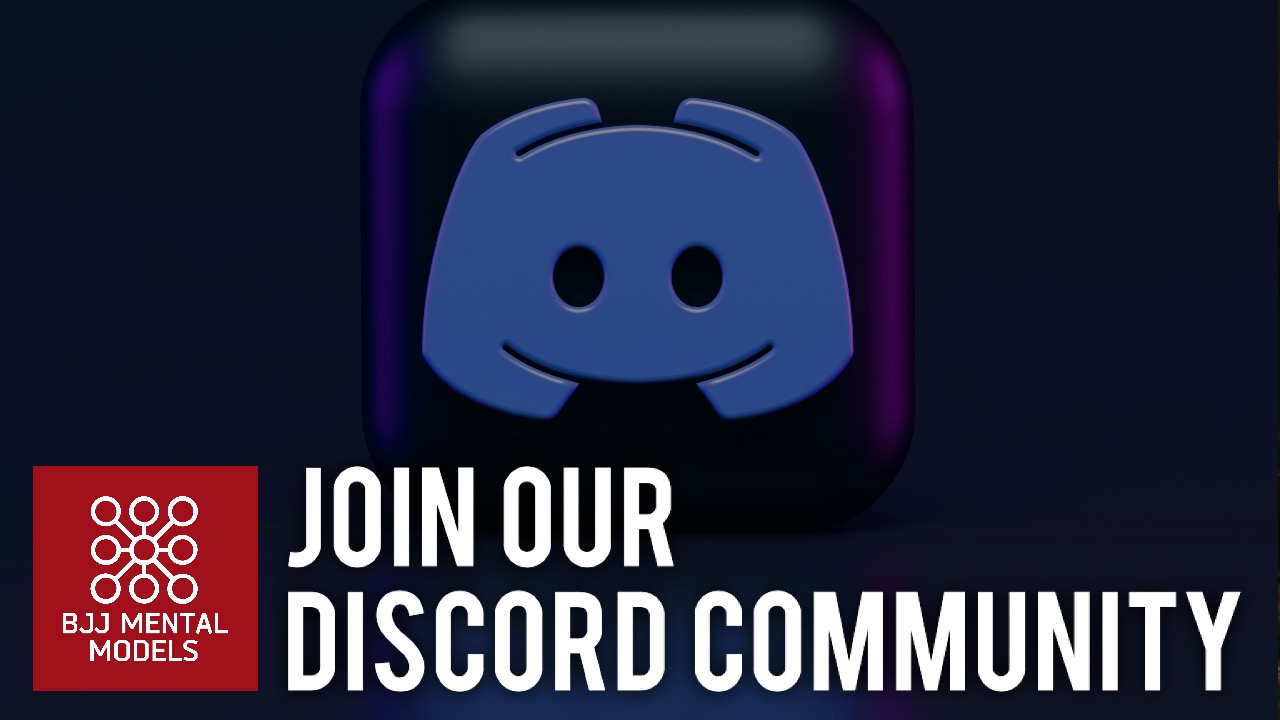 An exclusive community that wants you to succeed.
The BJJ Mental Models Discord community is, hands down, the best and most productive online Jiu-Jitsu community you'll ever join. 34 world-renowned black belts and counting!
Exclusive access for BJJ Mental Models Premium subscribers.
7-day free trial.
Cancel anytime.
Only $20/mo.
Need help?
Whether you have questions about a course or the content, we're here to help.